Hi Rags to  Stitches friends!
I am super excited to be sharing delicious recipes with you each month. I figured since its nearly Fall I would start off our foodie relationship with something Autumn inspired…but fried and smothered in caramel. I predict you will soon fall in love…
Let me begin with a confession-I have a passion for fair foods. You know the foods that come on a stick, double fried and totally bad for you. Anyways, I first had a version of these sweet apples at our county fair a few weeks ago. Naturally, I have been craving them ever since but I didn't have the heart to deep fry an apple at home. It just seemed wrong! So, I came up with a lighter version and I am on a mission to share it with everyone…Because it is that awesome!
And now I will detail how to achieve greatness in your own kitchen…Your welcome!
Cinnamon Apple Fries
What You Need;
`Fresh green apples (1 apple is good to serve about 3 people)
`2 cups canola oil
`1 cup cornstarch
`3 tbs cinnamon
`1/2 sugar
`You can melt some caramel for dipping. Or make your own from scratch. Whatever you fancy.
Directions
`Wash and cut the apples into fry shapes
`Slowly heat the oil in a deep frying pan.
`In a bowl mix the cornstarch with 1 tbs cinnamon
`Coat the apples in cornstarch and cinnamon right away. Shake off the extra using a strainer.
`In a separate bowl mix the remaining 2 tbs cinnamon and 1/2 cup of sugar. Place aside.
`Once oil has reached 350 degrees, fry apples a few at a time.
`Once the fries are golden brown place on a paper towel to dry. Then sprinkle with cinnamon and sugar.
`Drizzle with caramel or eat plain.
See! Don't they look amazing?! The apples are lightly crunchy on the outside from the thin coat of cinnamon corn starch and soft on the inside. In my book you can't go wrong pairing apples and cinnamon! Enjoy friends!…Until next time.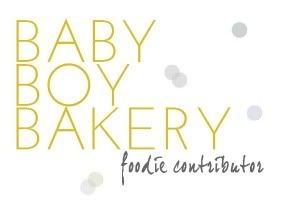 Follow Along with Jacqui:
BLOG // SHOP // TWITTER // FACEBOOK