Hi friends,
I missed you last week… did you miss me too?
If we were having coffee today I would tell you that…
I decided that this week was way too much of a my child is almost 4 in my face kind of week.
I want to punch it in the face.
And time too… for ticking by so darn fast.
There have been way to many moments this week where I'm reminded that my baby is growing up.
I hate that.
First there was the preschool birthday celebration, complete with rainbow cupcakes and a rainbow dress.
Then there was 1st dance recital picture day. Yes, the girl is wearing make up. I felt like a Toddler and Tiara's mom just without all redneck drama.
Um, then the last day of preschool. How did we go from this…
to this?
Like I said….I want to punch this week in the face for making me all, "my baby's turning 4" emotional.
Then I would tell you I'm excited for my roommate from SNAP Conference to arrive tomorrow.
For us to sip ice coffee in the sunshine tomorrow afternoon with this sweet friend.
To do a Duffy Boat ride Girls Night out, complete with this Artichoke dip
and these high ball mason jars filled with sangria and fresh fruit.
On Saturday we're headed to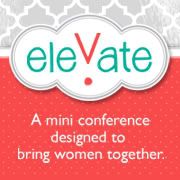 Are you coming? If you are I'd love to meet you!
If we were having coffee what would you tell me?
If you're linking up with us today, please:
1. Leave a direct link to your post
2. Link back so others can join us for coffee too
3. Stop by and visit a new friend for coffee