Hi friends. I've been thinking about you a lot this week.
If we sat down for coffee this week I would tell you that my mind is filled with thoughts, yet I feel as though I have nothing worthy to share.
I'm struggling with courage.
Courage to…
…. pull the trigger on some possible great opportunities. I'm scared of failure.
…  start working out. I'm scared of looking dumb because I'm out of shape.
… open up and share my personal thoughts and aspirations for fear of judgment.
I'm also struggling with this unknown funk that seems to have taken over my soul this week.
If I have to be honest I think it's because I feel like I'm failing at my relationship with my daughter.
Three has been such a difficult age for me.
My well behaved daughter is becoming non-existent and what has replaced her is this sassy little girl who talks back, purposely takes toys away from her brother and has to be told repeatedly to stop doing things she already knows she isn't supposed to do.
But the biggest struggle of all is that at three she's already figuring out ways to hurt my heart with her words. She will tell me that she doesn't want me to take her to bed, or she doesn't want to cuddle, and her favorite is, I don't want to give you hugs mommy, go away.
and it hurts!
hurts my heart, my soul….every piece of my being.
Then after I've left the room and she's realized I'm gone, she starts crying and wants me to come back, to hug me and kiss me.
I'm not going to lie, it's hard to want to go back in.
My feelings are hurt, I feel rejected. And the broken part of me wants to teach her a lesson and tell her, "too bad, I'm not coming."
But the mommy in me longs for her hugs, snuggles and kisses.
I get that she's three (and a half) but I want to scream, "But, she's three!"
Where does she learn to say things like that.
I know that being a mom takes courage.
Courage for moments like these, that I hope and pray will pass.
But I'm struggling.
I can't help but wonder what I'm doing wrong as a mom that would make her say those things.
I need to be better…stronger…for her.
So that she knows that even though she's going through this faze (God, please make this a faze), that I'm loving her and praying for her.
And once again I'm crying on our coffee date.
I'm so sorry friends.
If we sat down for coffee what would you share with me?
I want to hear all about your Valentine's Day plans, what are you doing?
Love you!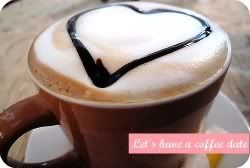 Powered by Linky Tools
Click here to enter your link and view this Linky Tools list…