Hi friends, Caroline here again. Today I've got one of my favorite DIYs to date. I picked up a few coffee sacks from the local antique mall and just knew they needed a new home. On my couch. Paired with pretty designer fabric… and I LOOOOVE how they turned out!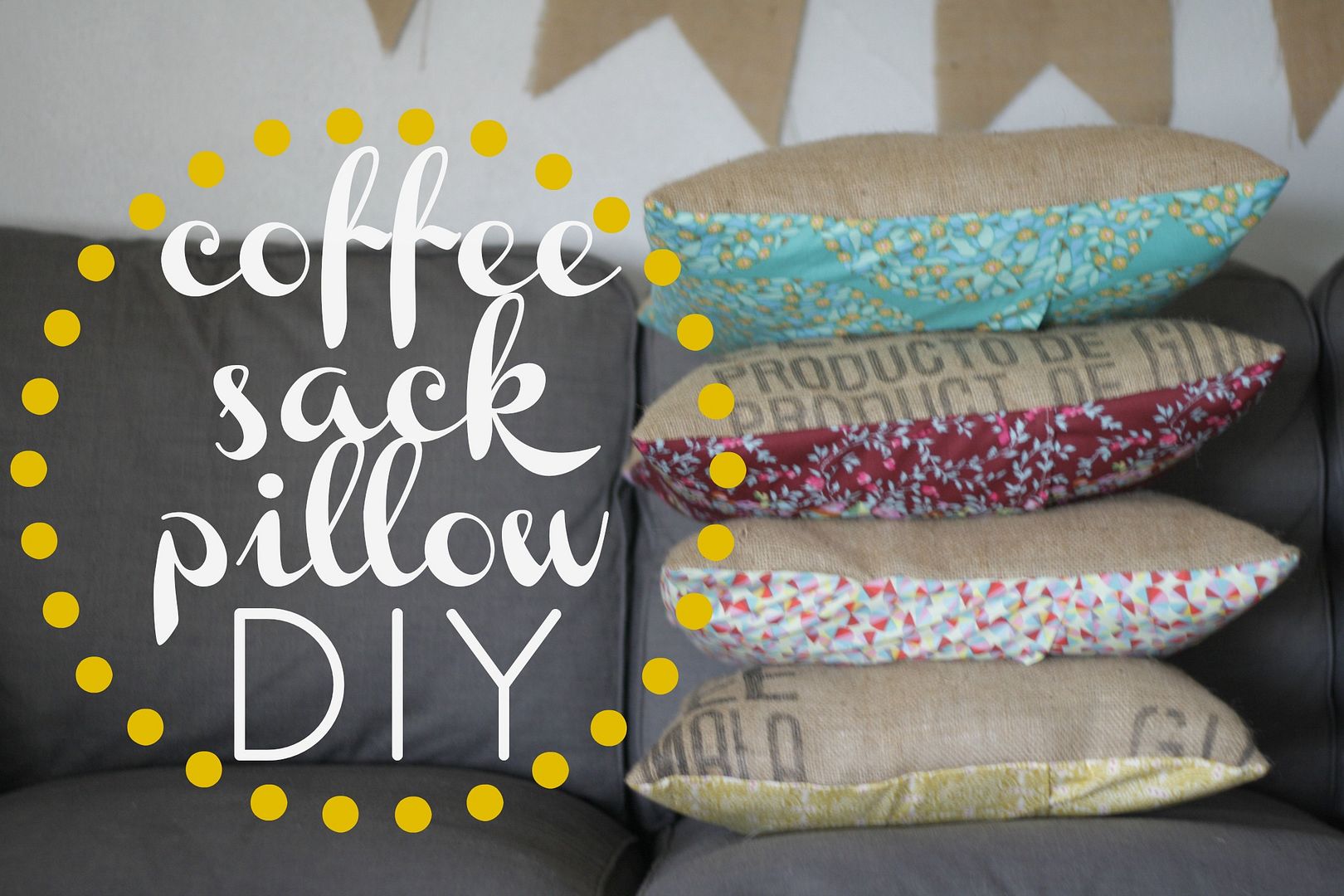 Supplies you need (for an 18″ pillow):
– A burlap coffee sack (I found mine at our local antique mall)
– a little over 1/2 yard of designer fabric
-sewing machine, scissors/rotary cutter, coordinating thread
First, cut out your fabric (measurements used for an 18″ pillow).
Out of the burlap sack, cut an 18.5″ square.
Out of your designer fabric, cut 2 18.5 x 12″ rectangles.
Hem your designer fabric on one end of each of the rectangle pieces.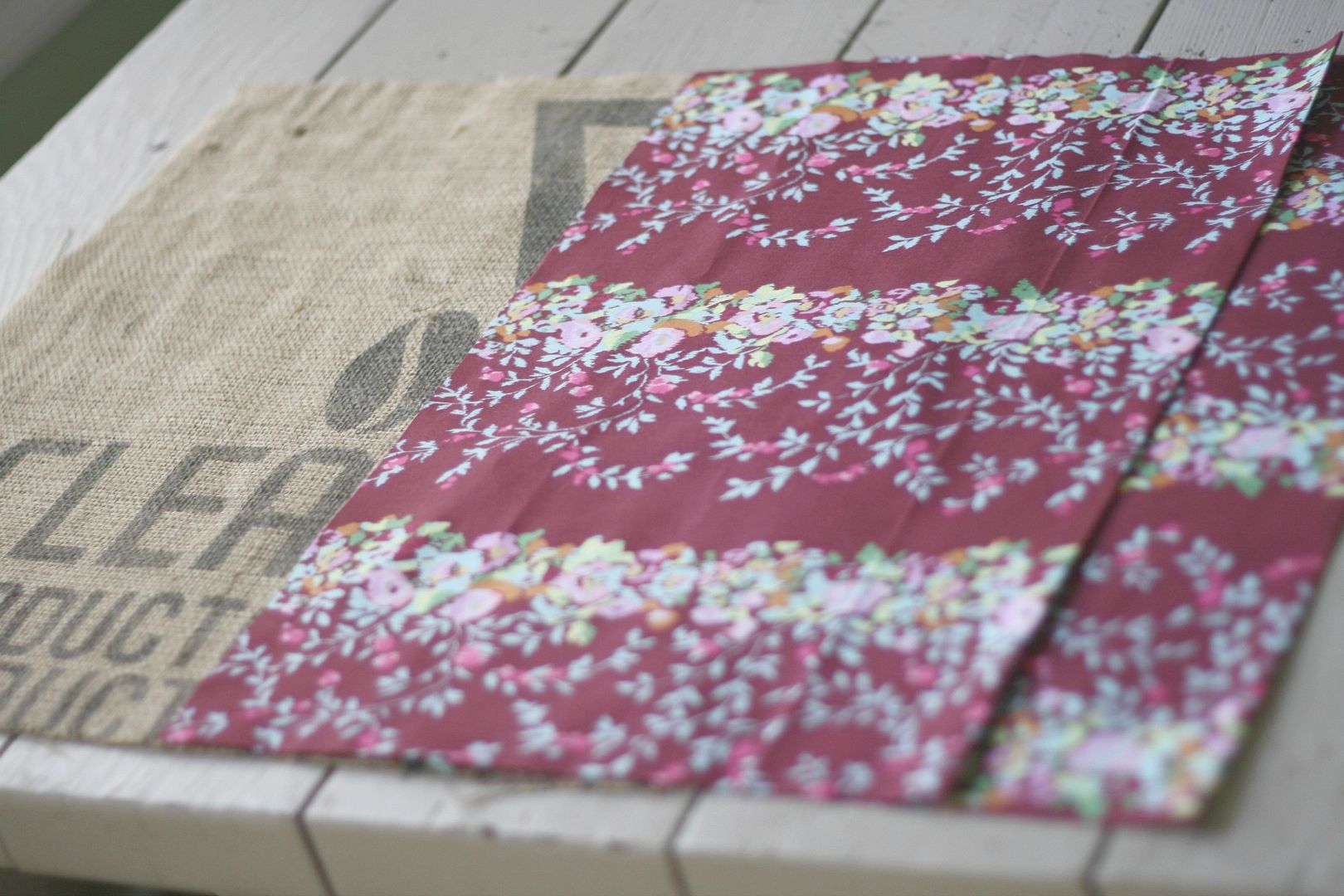 Place your burlap square right side up & line up the raw edges of one of the rectangle pieces + the burlap. (Right sides should be facing.)
Line up the raw edges on the other side. Your designer fabric will be overlapping.
PIN. All the way around + in the middle.
Sew all the way around your square + flip right side out.
You've got yourself a pillow with an envelope closure!
See how easy that was??? Now you've got fresh pillows on your couch. You can thank me later 😉