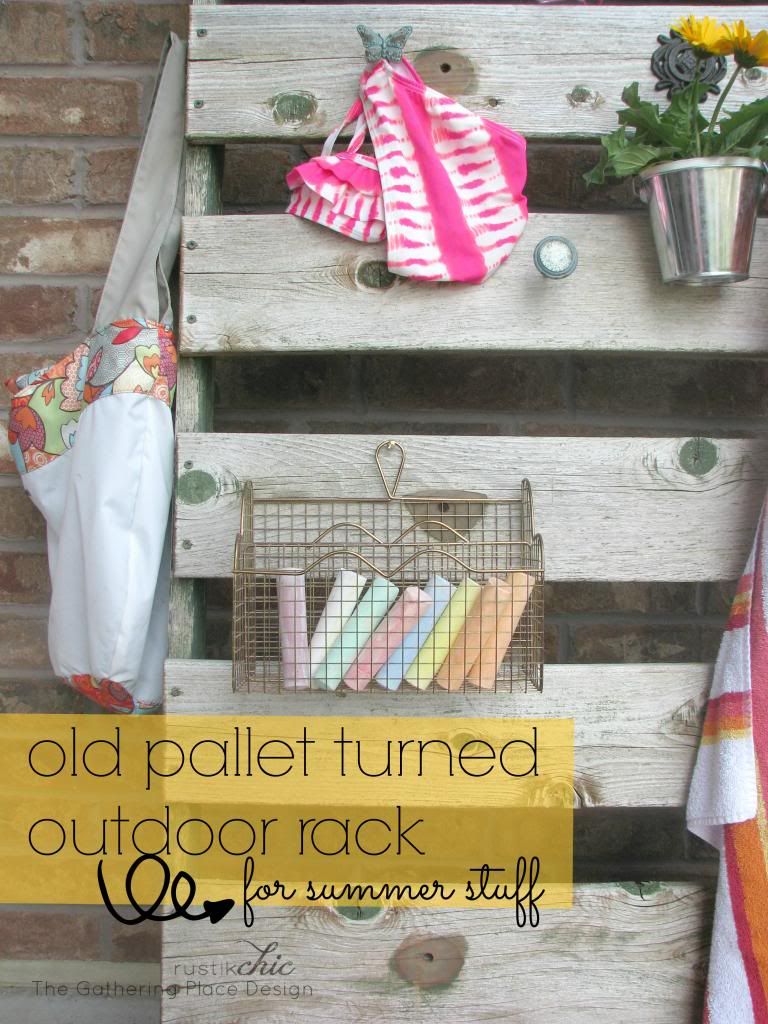 Hey R2S friends, it's Krista again and I am so happy that Summer has finally arrived!  My family & I  are gladly welcoming it and looking forward to all that comes along with it. 
We spend a lot of time outside in our yard and 'stuff' is always collecting on our back patio…wet towels and swimming suits, toys, bags, etc.  So when my mom and dad took down their old swing set, I knew exactly what I wanted to do with this pallet looking section of it. 🙂
I've seen pallets similar to this used as all sorts of things and I thought it would be awesome to use my find as a cute and functional piece on our covered patio.  I like the worn patina it has so I left it as is for now, but it would be cute painted too!  we'll see.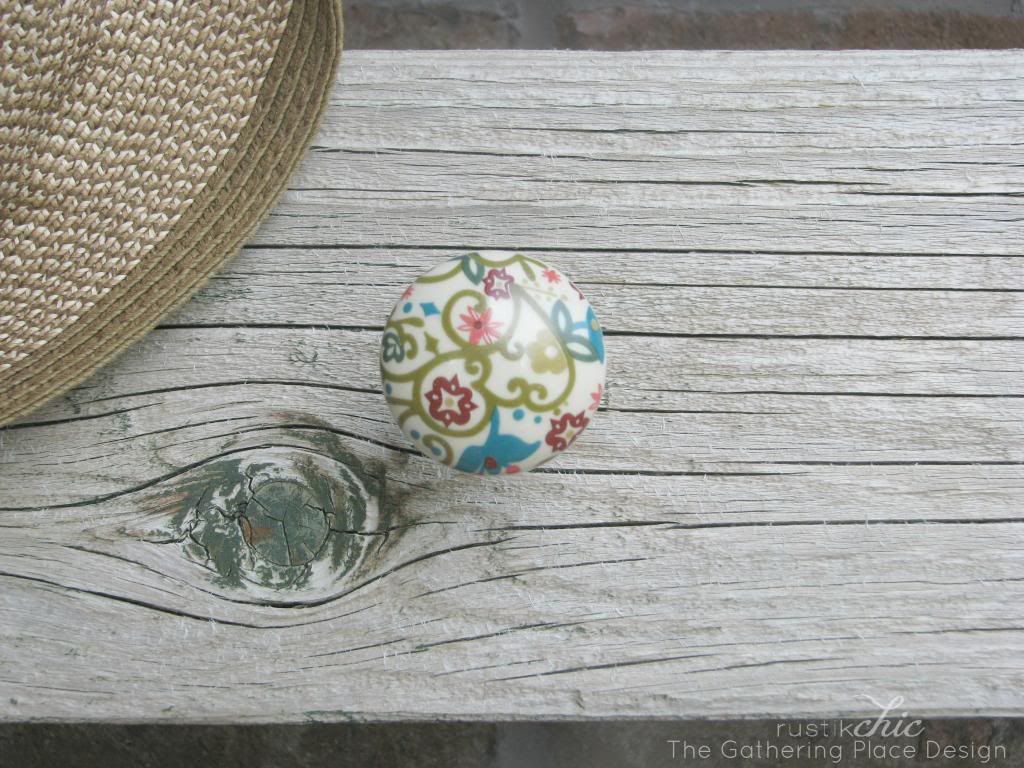 I went to Hobby Lobby and picked out some happy little knobs and hooks.  They have a great selection and go 50% off all of the time.  Then all I did was figure out where I wanted my hooks and drilled small holes and then twisted them in.  Super easy.  One thing I considered was leaving room for longer hanging items such as towels.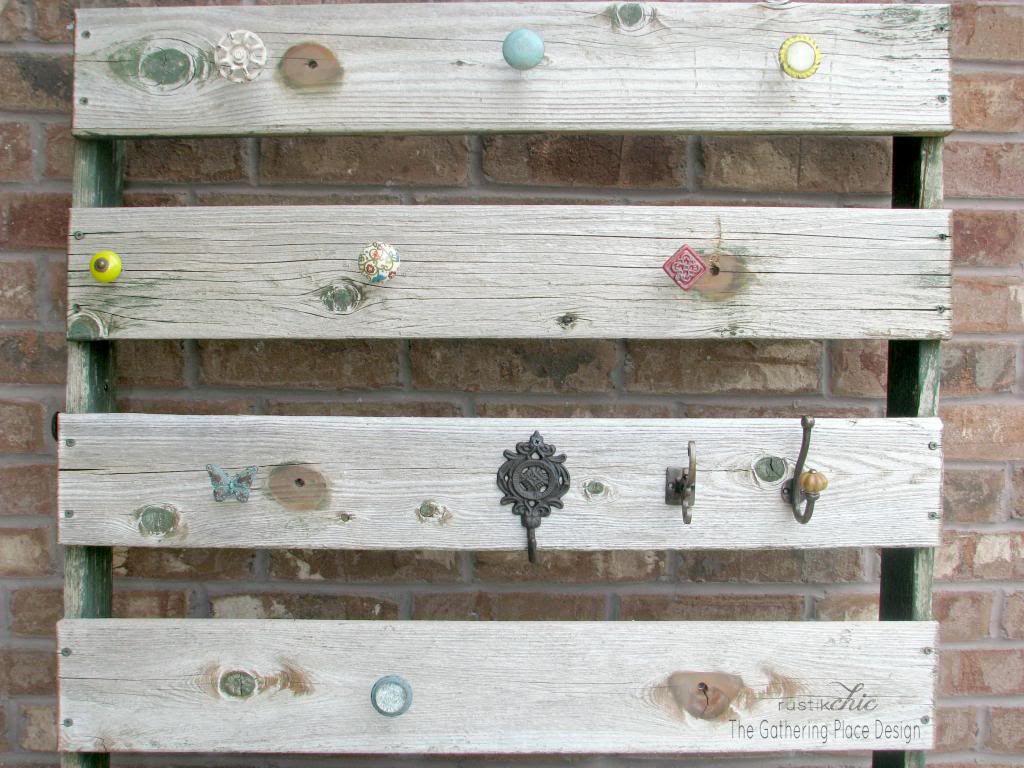 I also added in a little wire basket I picked up at the thrift store to house the sidewalk chalk and other small items that always seem to be strewn about our driveway;)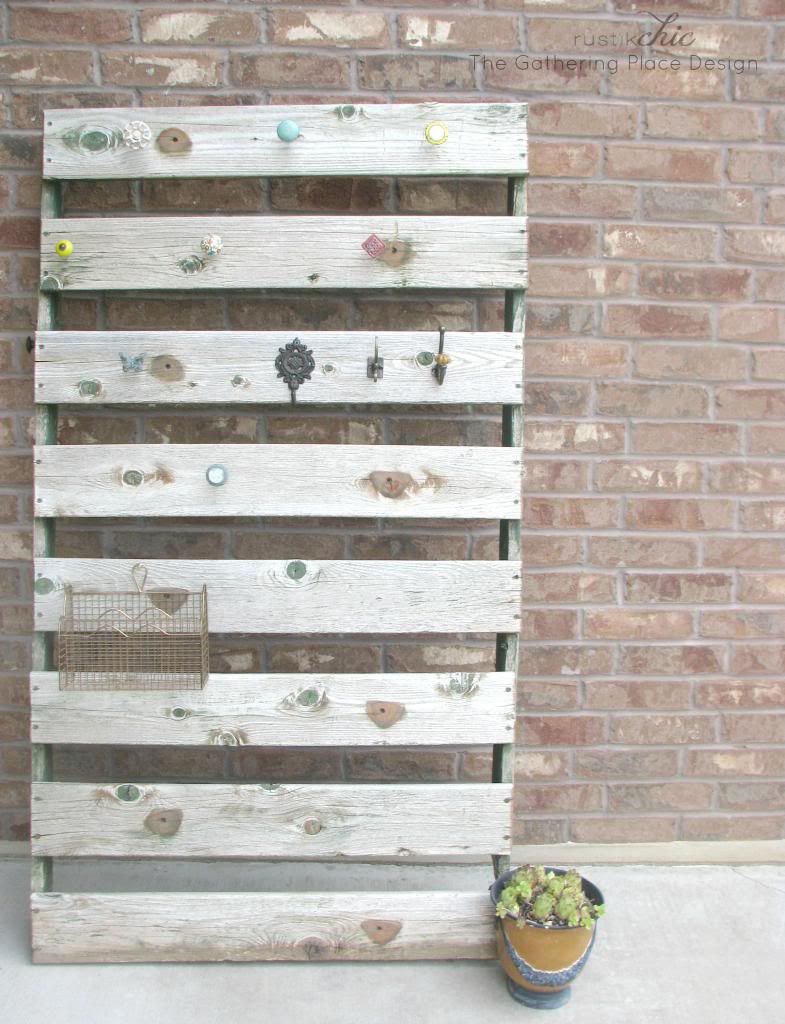 And if you don't have kids running around, (and all the items that come with them), this project would make a sweet hanging planter rack for flowers and gardening supplies!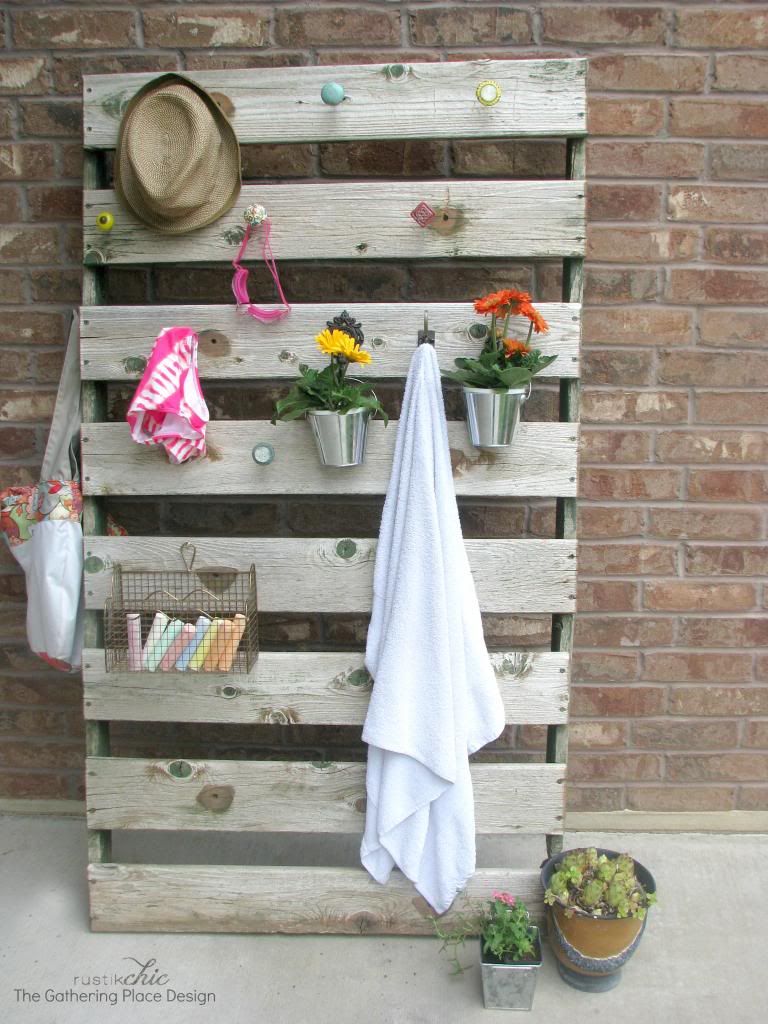 I am pretty excited about how this turned out.  I'm loving the purpose it serves almost as much as the character it adds to our patio…win win, right?
I hope y'all are enjoying your summer so far and maybe this will spark some ideas to add unique accents and storage to your outdoor space. 
happy summer:)
xo, Krista