Hello there! I'm Monique from The Lemonade Diaries!
I am so HONORED to be sharing here on Rags to Stiches!
This lovely blog is one of my everyday must reads!
Today I would love to share with you one of my favorite little craft projects.
I first learned how to make these adoreable favor bags back in high 
school. And I have loved them ever since. They are perfect to use  as party favor 
bags, wedding favors, anything small and adorable.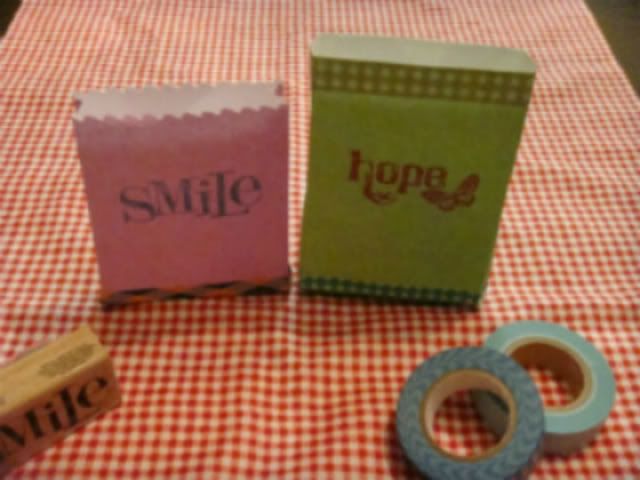 Here's what you need:
*envelopes, any color, any size

*glue stick

*scissors

*japanese tape, stamps, anything you want to decorate your bag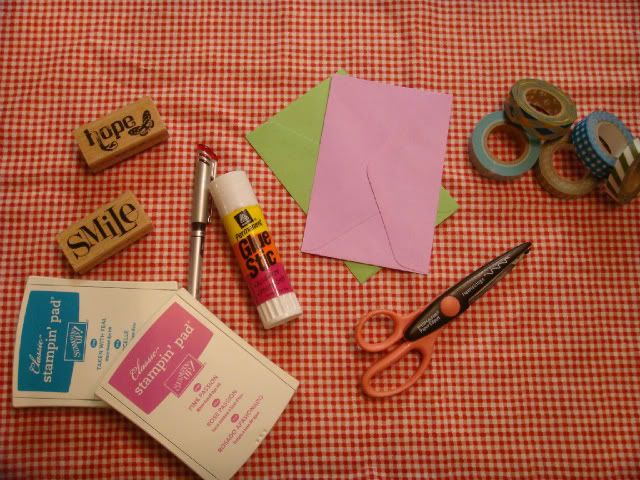 Begin by sealing your envelope completely. Then, decorate the outside of the

envelope any way you like. Keep in mind you will be folding in the sides and the
bottom of the envelop about 1/2 inch.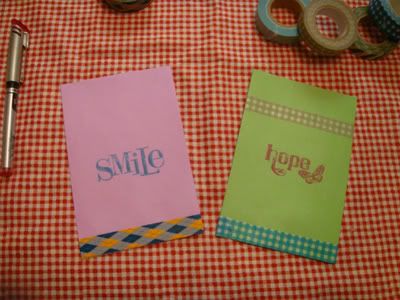 Once you have finished decorating your envelope, use scissors or to trim off the top. Cut off about an inch, depending how tall you want your favor bag to be.
Now, fold each side in about 1/2 inch. Flip the envelope over, and along the same crease, fold again.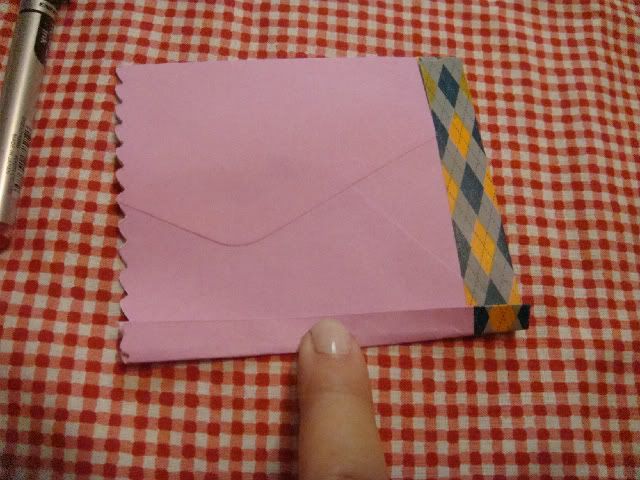 Finally, fold the bottom up about 1/2 inch. Flip the envelope over and along the same crease, fold again.
Now slip your hand in the envelope (see picture below) and push in the middle crease on
all the folds to form the sides and bottom.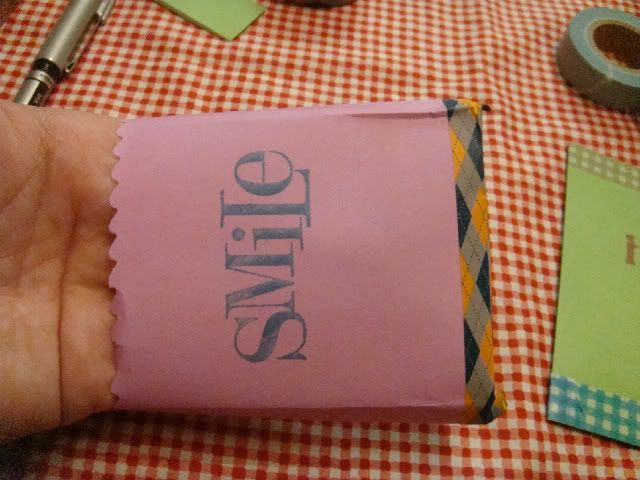 Glue or tape the bottom corners in to stregnth the bottom of the bag.
Finally, stuff your little bag with goodies.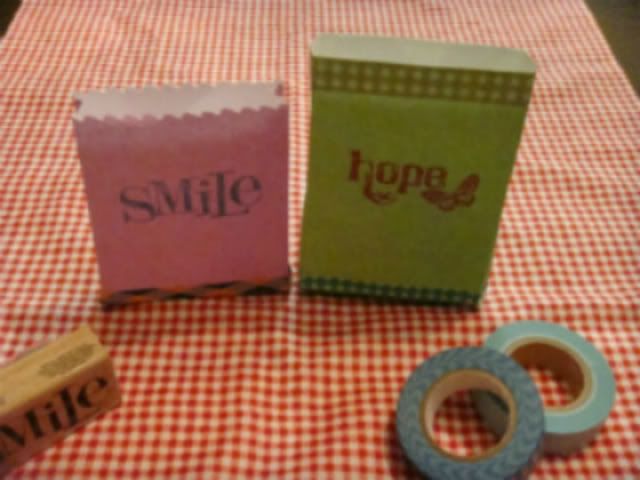 Thanks again, Alissa, for having me over today!
I would

so

love it if you stopped by The Lemonade Diaries sometime!