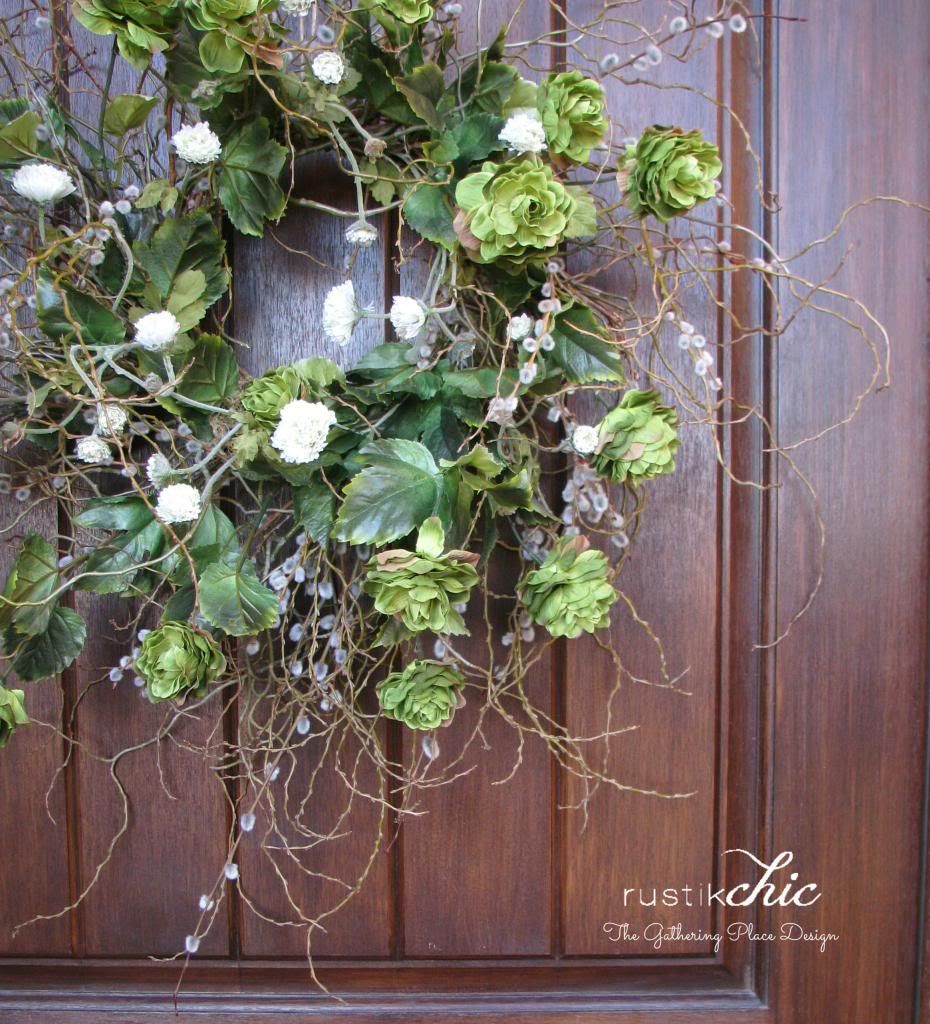 You guys, we made it! The calendar says…Spring is here!!  To help bring it in, I am going to share with you a DIY wreath using natural and faux elements to create a Spring wreath full of texture and movement with fresh and natural look.
What gives this wreath most of it's natural and free feel is the curly willow/pussy willow mix base.  Choosing a natural looking wreath base as well as high quality faux flowers will make it much easier to achieve a fresh and natural looking wreath.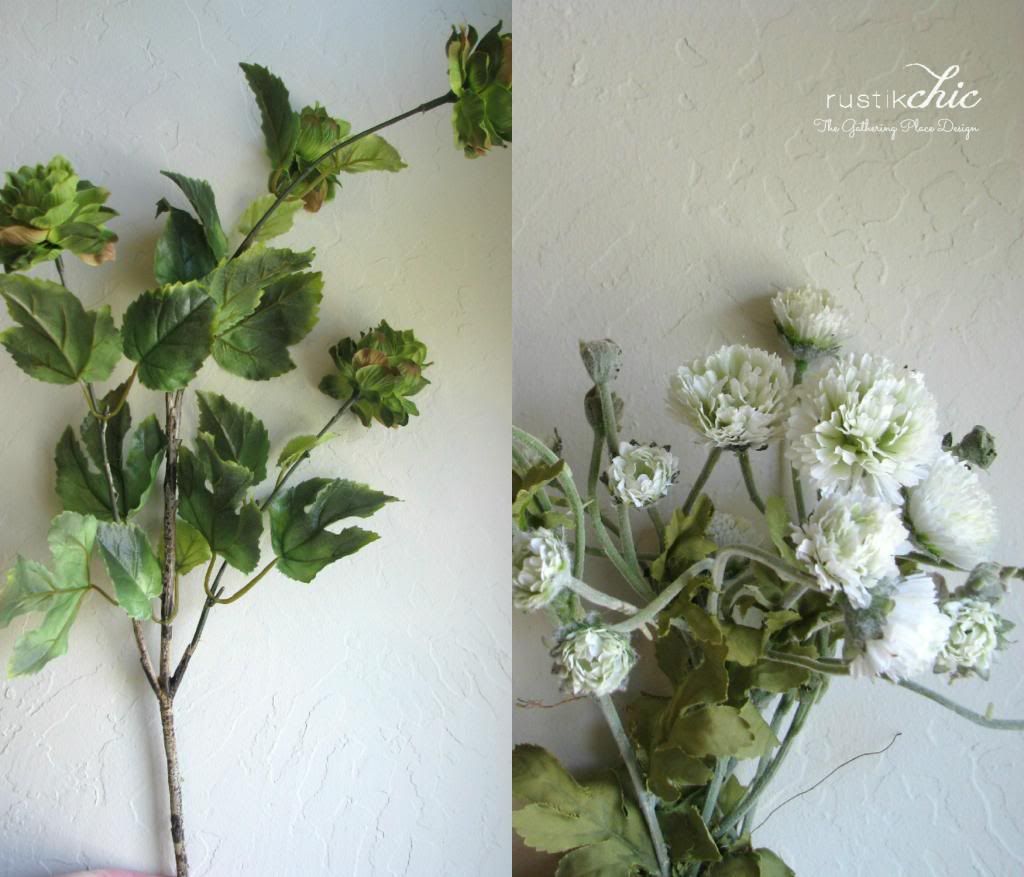 I chose just two different types of foliage to compliment but not take away from my already beautiful willows…  Lush green hops and a touch of white with smaller blossoms.
I love my wreaths to look as if the flowers are 'growing' right out of them.  I start by sticking in individual pieces of my larger stems going with the direction of the wreath base, but keeping them at slightly different angles to stay with the free and natural look. 
Place them in a way that is pleasing to the eye, dispersing the color and keeping balance but not making them too patterned or set.  Secure them by wedging the stem into your wreath base and secure with a dab of hot glue.  For that natural look cut your stems at varying lengths, inserting them at differing angles for a three-dimensional look. The nice thing about faux stems is you can bend them to get the angle or placement you are after.
I then add in my smaller flowers in a similar way.  Lastly, I like to glue in bits of moss to add more texture and to cover any visible stems or glue.
If you are lucky enough to have spring growing around where you live right now, look outside!  See how wild flowers and plants grow in nature.  There is no set pattern or forced look.  There are varying heights, sizes, colors and textures creating this beautiful,   imperfectly perfect overall look.
*** To drop my wreath down a bit on the door, I hung it from some jute twine.  This centers it in the door a little more but the jute blends in with the curly willow for the  simple look I was going for.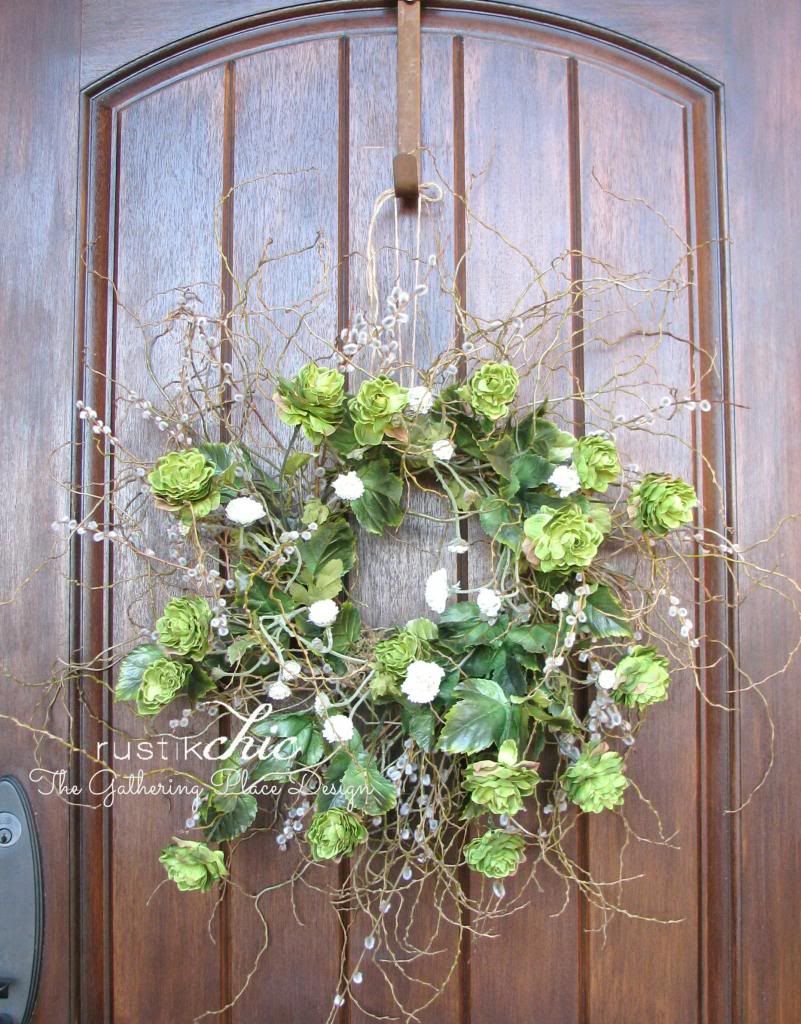 And there you have it!
There is no right or wrong, as long as you like it.  Have fun with it.  Oh, and don't be too worried about making it perfect…there is no such thing;)
Happy Spring! xo