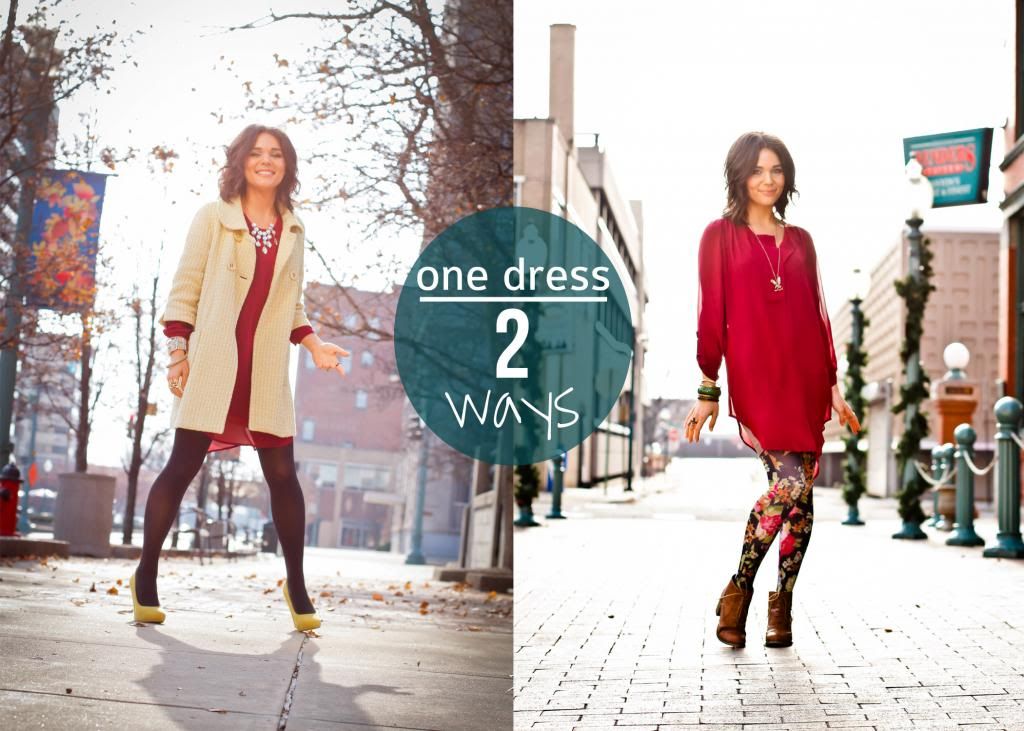 here we are, second week into my almost favorite month of the year, the month of endless
parties, december! and as much as i love attending a party every week through the holidays,
sometimes figuring out a new outfit for each shindig can get a little…stressful. can i get an
amen? so today i want to show you a super easy way to wear a dress two ways. and not
only that but how to rock a dress at a high end work party and recycle that very same
dress at your family party with burping babies and fruit cake. trust me, it can be done.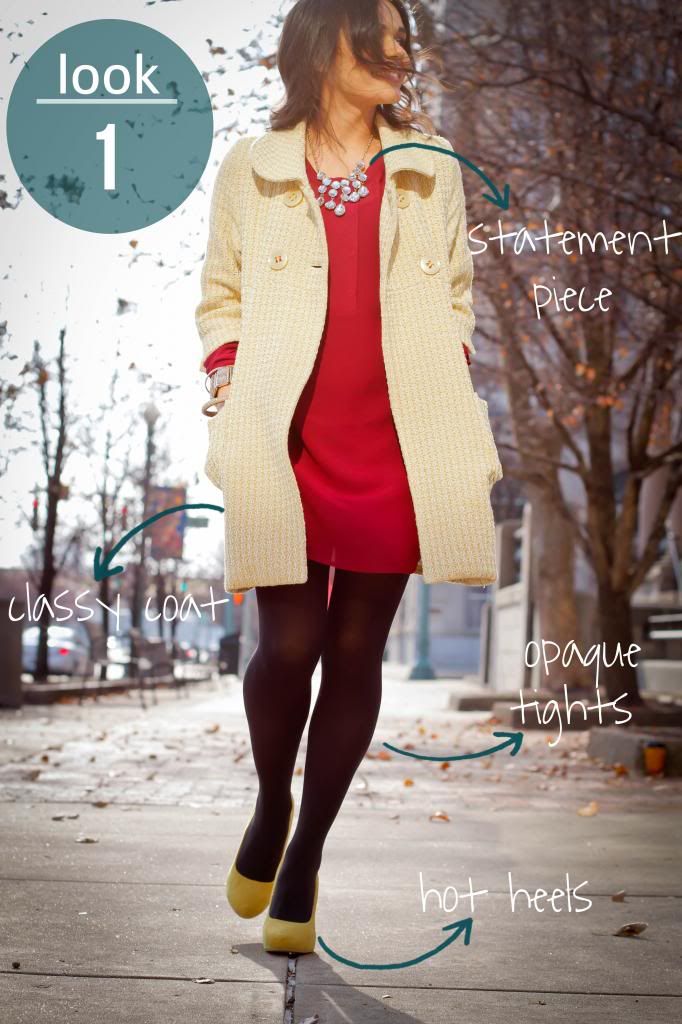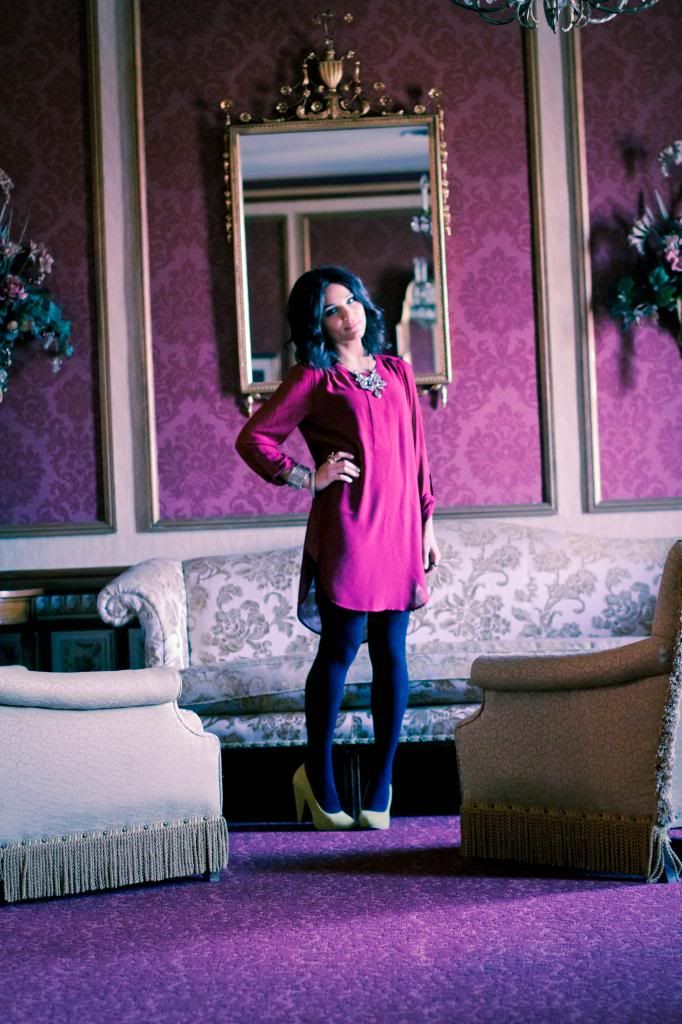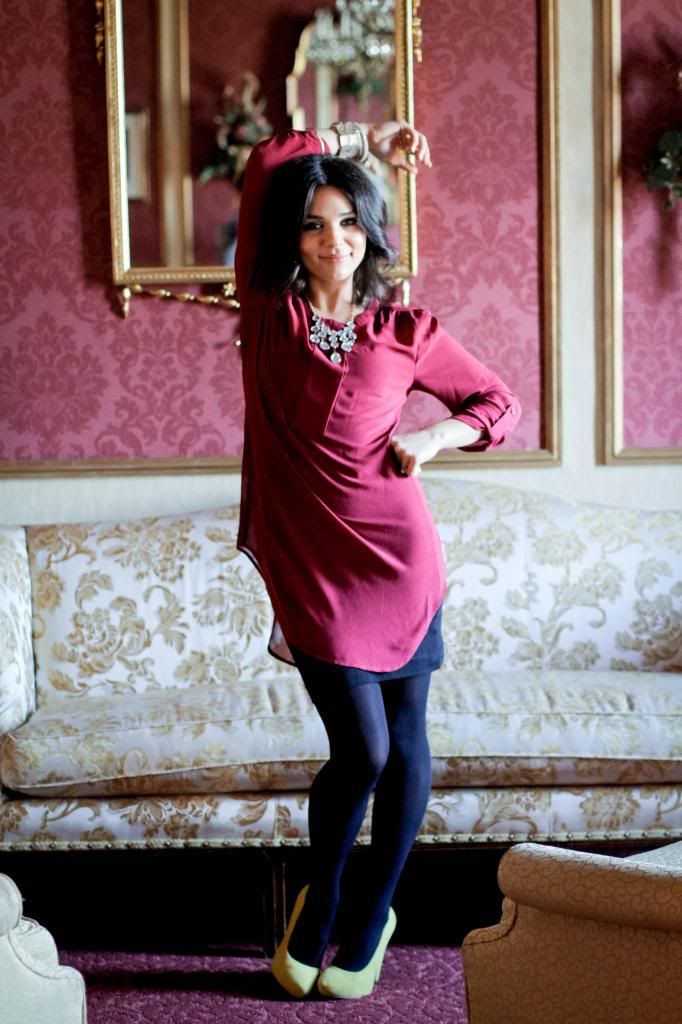 coat: forever 21// dress:
target
// tights: gabes// necklace: target// shoes: forever 21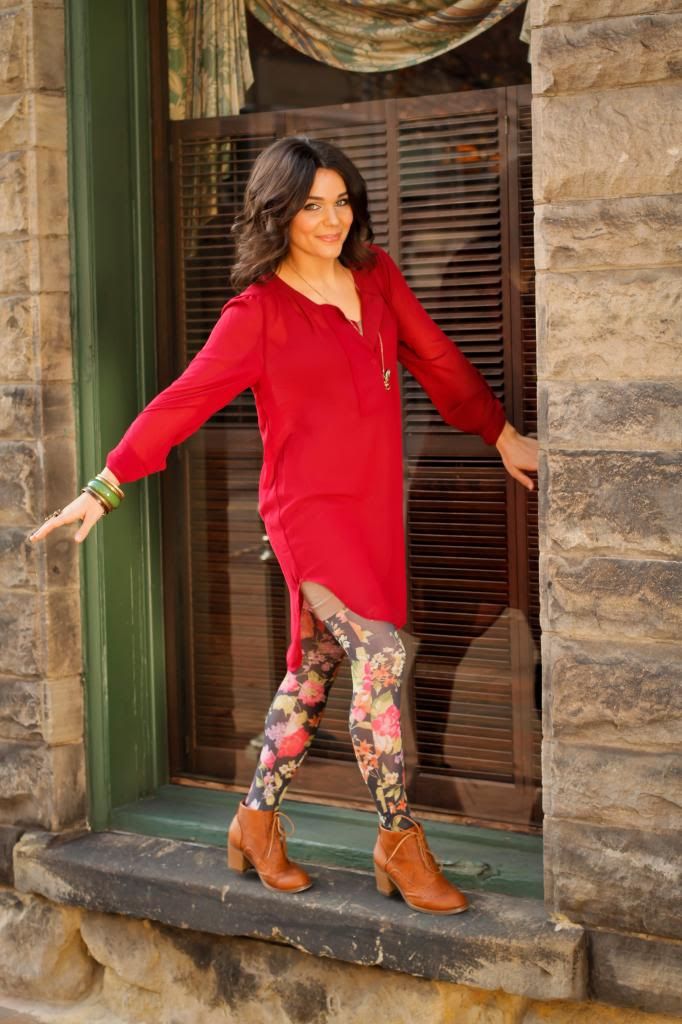 dress: target// tights: charlotte russe// booties: forever21// necklace: gift
it can be dressed up or down so easily by mixing up the basic pieces around it. by simply changing
the shoes, tights, the jewelry, and adding a classy coat it will totally change up how and where you
can strut your look. i don't know about you but i like to make my dollar go as far as it can and being
able to wear one dress to two parties makes me hap hap happy. and even if you don't feel like
spending the 20 or so bucks on a new dress i'd bet you have something hanging in
your very own closet that you could work this magic on! you can do it!
xo,
stephanie