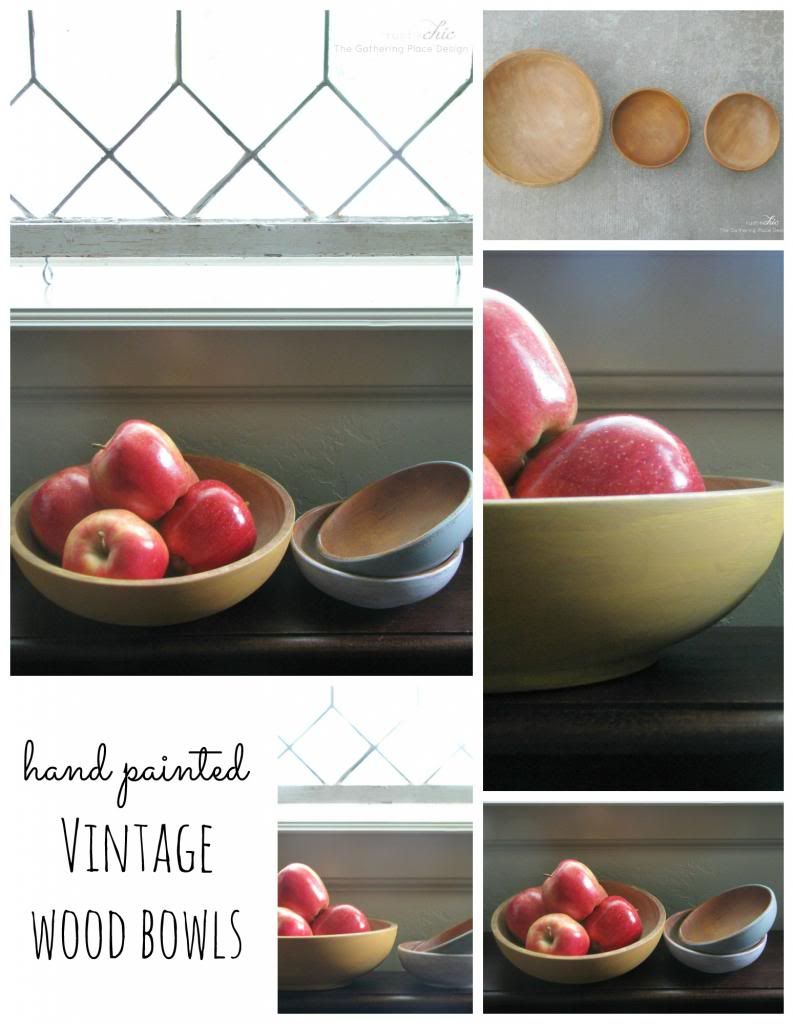 I frequent the thrift stores on the reg and I almost always run across these vintage wooden bowls.  I quite like them so I usually pick up a few and I use them for lots of different things like jewelry storage or to hold supplies for my shop.  Having seen some painted wood bowls from Pottery Barn I thought how easy it would be to customize these thrift store bowls by adding a pop of color.
On my last outing I picked up these 3 bowls.  Only $2.50 for the set!!  Unlike the pottery barn ones (which are $79 btw!!), I decided to just paint the outside because I thought they would be fun to use for dry foods while entertaining this summer and I didn't want to worry about paint getting on the food. *you can seal the paint with a clear spray sealant if you'd like.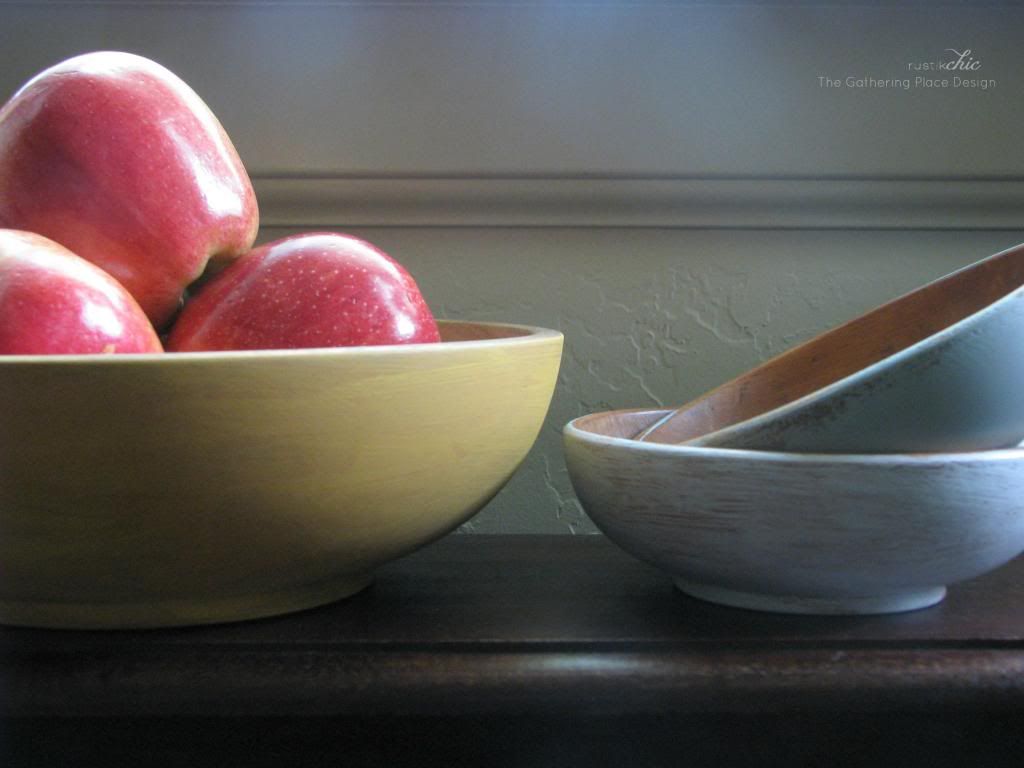 All I did was pick 3 coordinating colors of acrylic paint from my supply and then quickly and roughly painted the outside of each.  When I said quickly, I mean quickly… 1 light coat on each literally took me under 5 minutes to paint all three.  I wanted a worn look so the light coat gave me the peek through of wood I was looking for.  Sanding them a little would give an even more rustic look. If you wanted yours more solid or opaque, you would want to add a couple coats.
Now wouldn't these be so cute on a coffee or end table, in the bathroom to hold toiletries & jewelry or placed on a shelf, or hung on the wall? Yean, I kinda love 'em.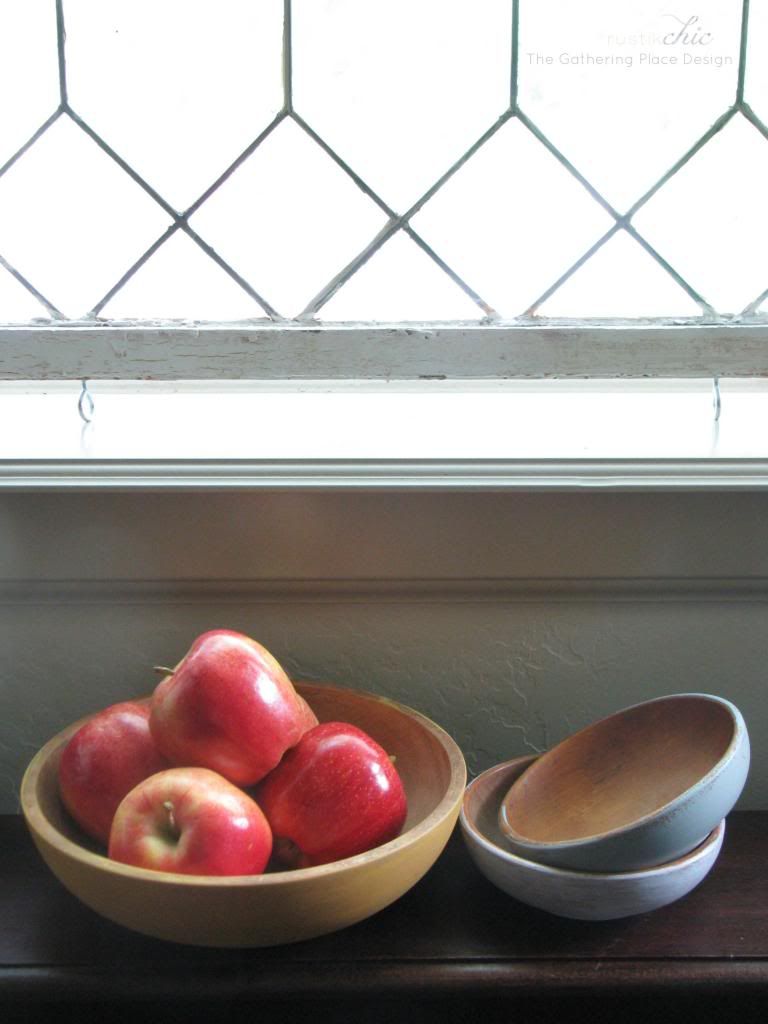 Now, I know I always say how simple and fast projects are, but this one was seriously SO simple and SO fast!  An inexpensive and fun way to add some color to your table top or walls while getting a unique and high end look with out spending a ton of cash to do so!
xo, Krista