I see these 70's wall sconces at thrift stores and garages sales all of the time.  Although I don't really have a need or want for the actual candle holder part, I LOVE the pretty scroll-y detail.  Now just because this is a wall sconce, my friends, does not mean I have to use it as a wall sconce. 😉  It is sometimes much more interesting to give new life to things.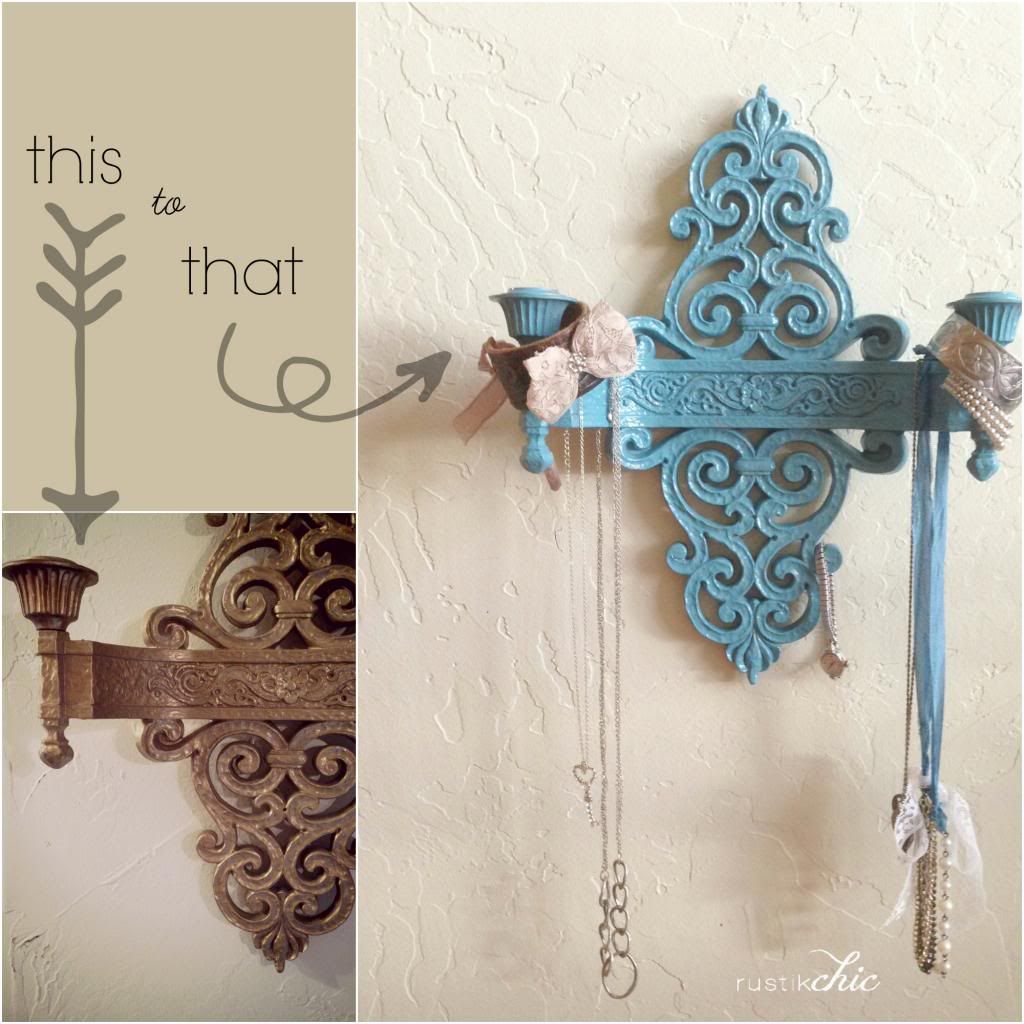 We are in the process of changing up my daughter's room and I thought how awesome this would be as a necklace or scarf holder.  So not only are we adding some interest with the pretty design elements, it is also serving a purpose!  Pretty and functional?  That is my favorite.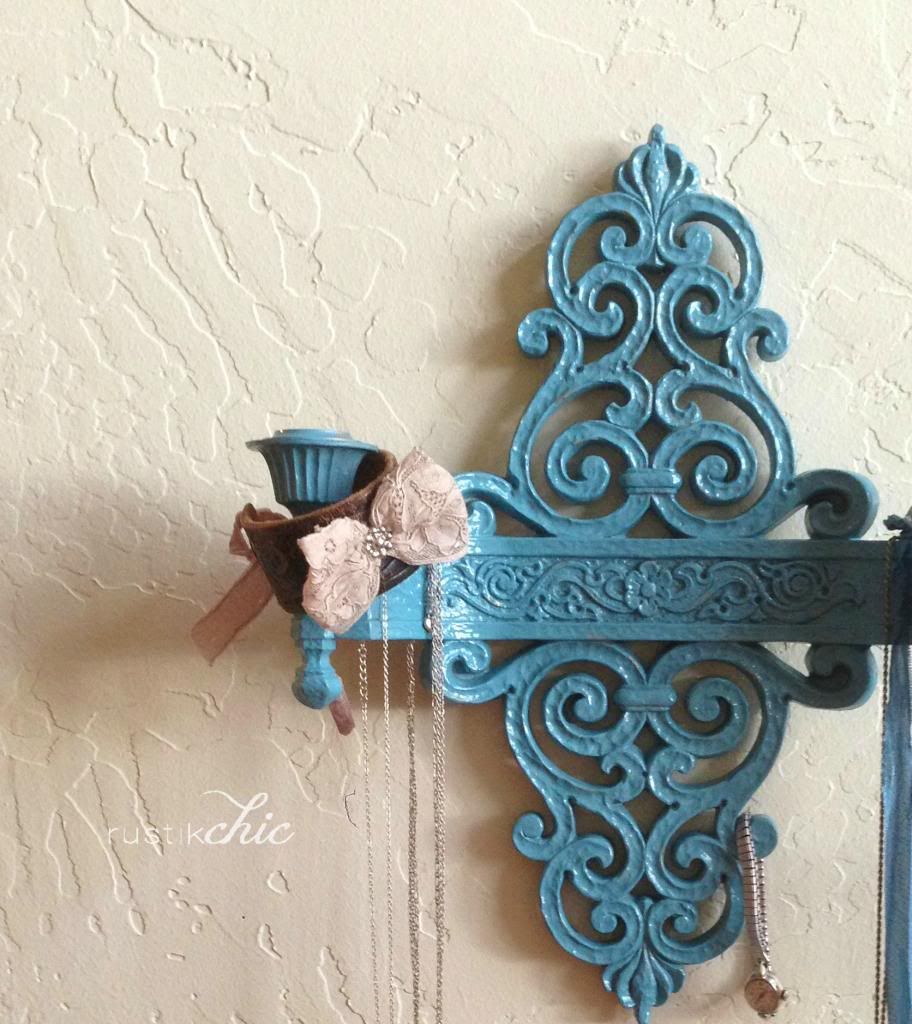 The gold alone is already fun and vintage, but we wanted a pop of color.  Just a quick coat of Valspar's Tropical Oasis spray paint and it takes on a whole new & youthful look!  How great is this color?  *We did sand it a tiny bit to let the gold come through on some of the details. 
Such a simple update.  Just a few bucks and a few minutes and we have a unique and custom piece to add character and interest to my daughter's room.  Love it.

I challenge you to think outside the box with your decor…it's fun!  Do you have a favorite repurposed project?
happy creating:)
xo, Krista
Check out this months featured sponsor: