Hey, it's Krista here again and I am excited to share another simple little DIY with you!
My girls are always making me sweet pictures and notes and because I am a total sappy-sentimental-hoarder,  it kills me to not keep every. single. one.  I'm always trying to find different ways to keep them like in books or taking pictures of them, etc…So when I came across these four little happy post cards that were made for me a while back, I thought they would be so cute framed together as a set. 
It then occurred to me that since Mother's Day is coming up, this would be such a fun gift for moms, grandmas, aunts and all of the wonderful mother figures in our lives!!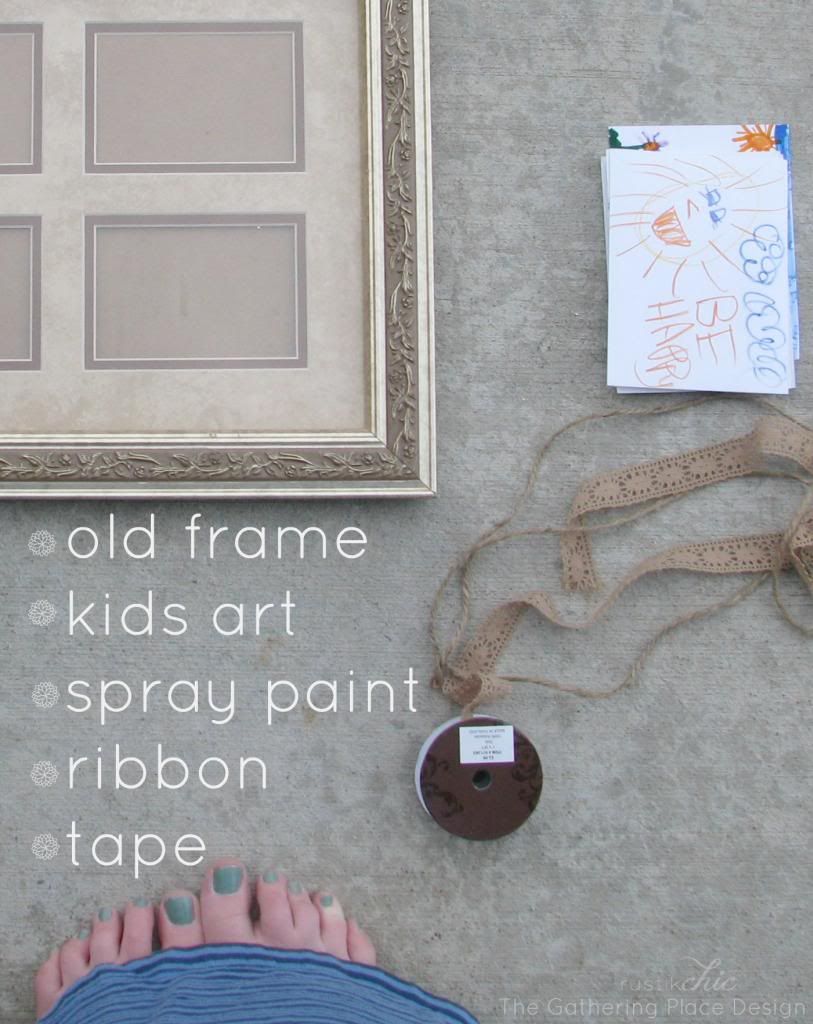 This project is so quick and simple…it could even be made last minute with things you have around your house.  All I used was an old frame I had, my girls sweet art, ribbon(you could use fabric or washi tape as well), and some sort of tape or adhesive.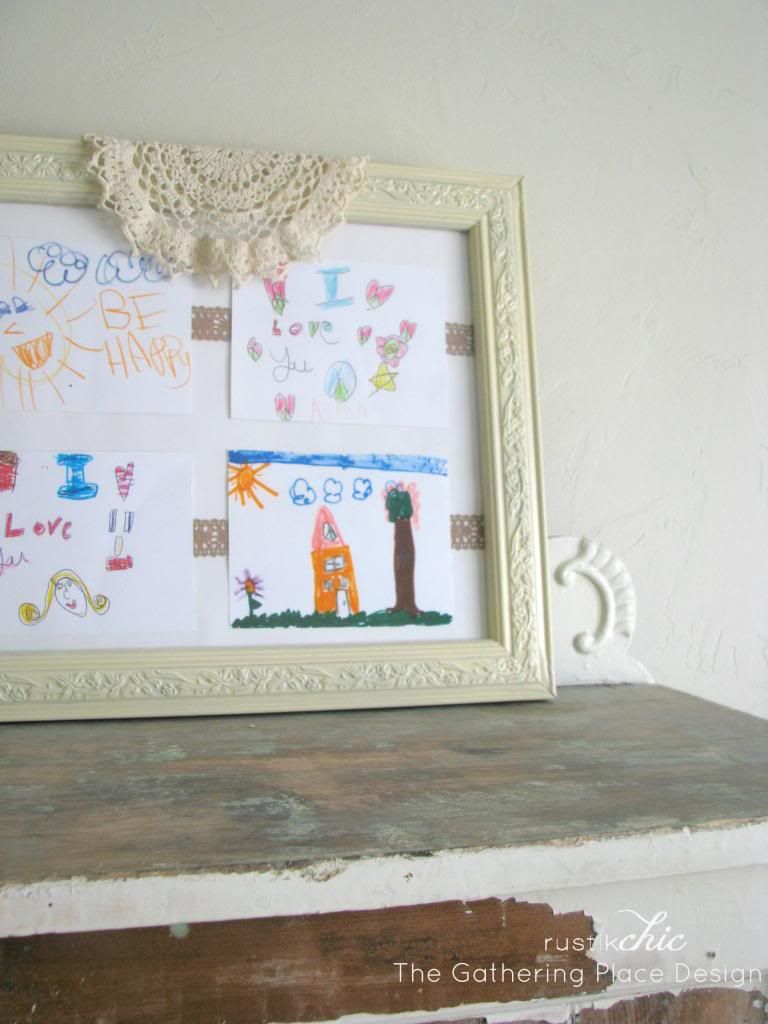 I first spray painted my frame in a soft yellow. (yay for spray painting weather!)  Then I took my ribbon and taped 2 rows of it to the back side of the insert in the frame creating a nice blank background. I did not measure because I am too impatient and sometimes it hurts my brain to measure, but you could totally measure to make sure they are even. 😉
I would be fun to use decorative papers or fabric as well that compliment the drawings or artwork.  I chose a softer paint color and the white background to make the drawings the focal point, but you could do whatever suits your personal taste or the lucky recipient of the thoughtful gift. 
Once I had my ribbon attached I simply taped the four cards on top of the ribbon.  I put the glass on, secured the backing on the frame and that was it!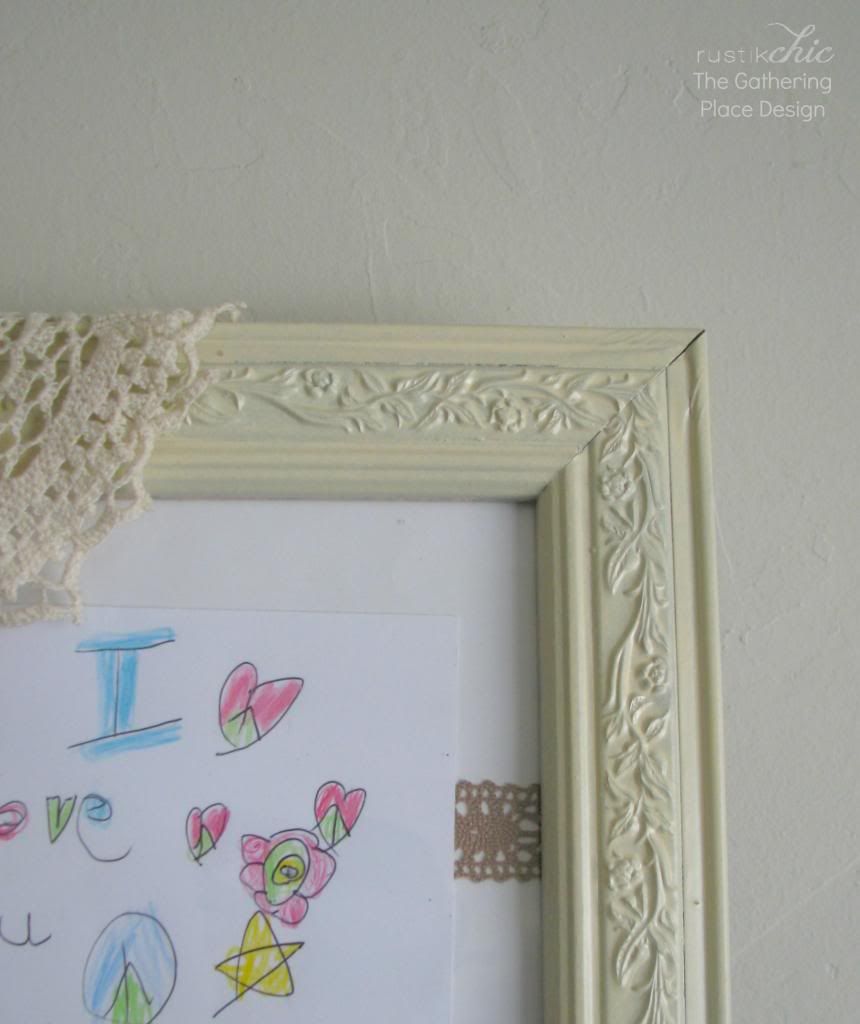 What a sweet sentimental gift, right?
Easy to create, inexpensive, so cute and heartfelt…  Perfect!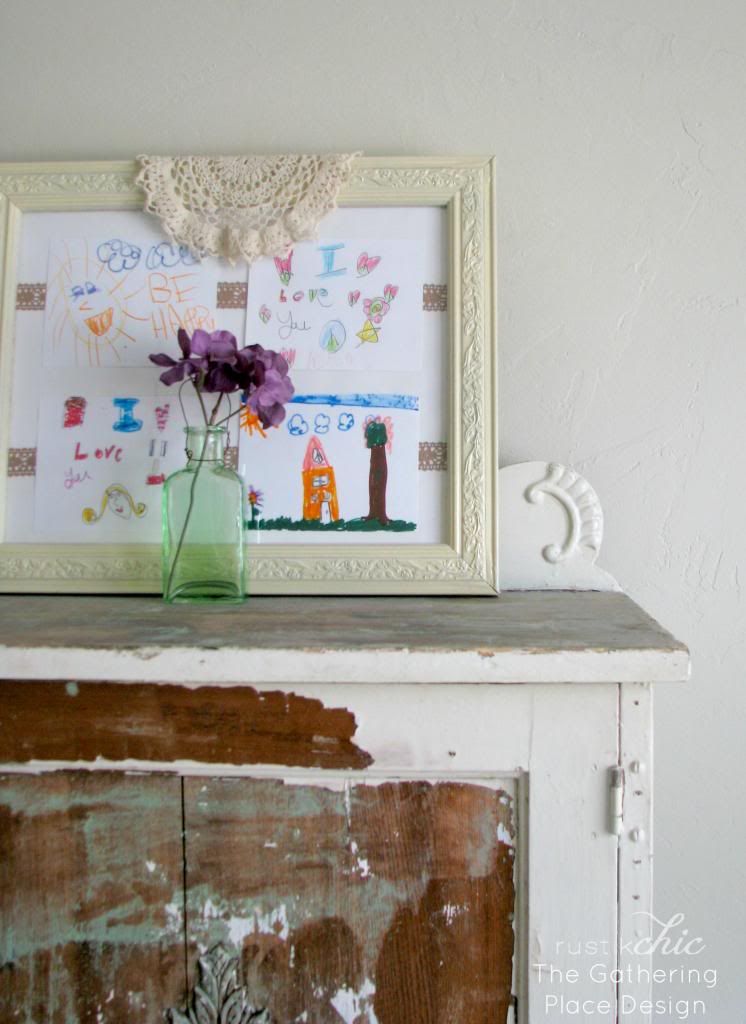 P.S. I made this one as a Mother's Day gift for myself.;)
xo, Krista