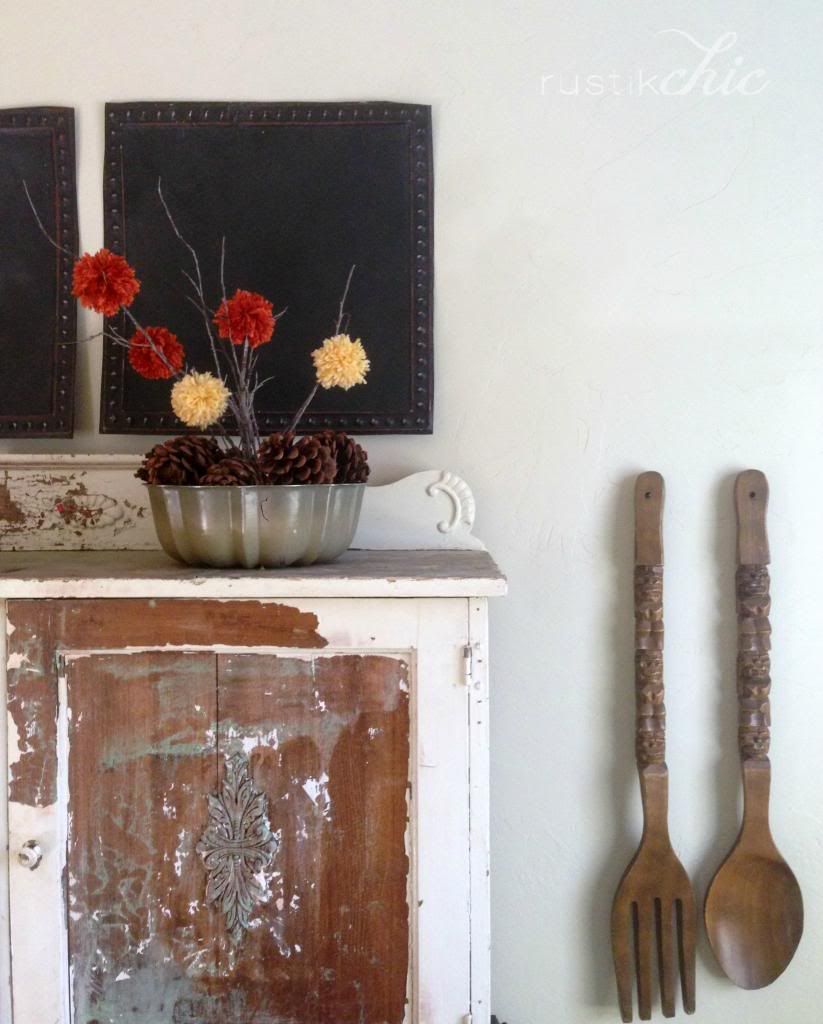 Have you ever met anyone who doesn't love October? Yeah, me either. 😉  It is so Octoberish over here that I can hardly stand it.  So I am trying to soak up every bit of it while it lasts. 
Hey friends, it's Krista.  I am so happy to be back today to share with you a seriously simply and totally wallet friendly fall centerpiece using what you may already have around your home. 
Here is what I used…
a vintage bunt pan from the thrift store
I have so been enjoying making yarn pom poms.  They are so sweet, you can make them in any color, and the process is somewhat therapeutic.  There are tons of tutorials out there…Ashley at The Vanilla Tulip just did one so you could check it out for the details. Super easy.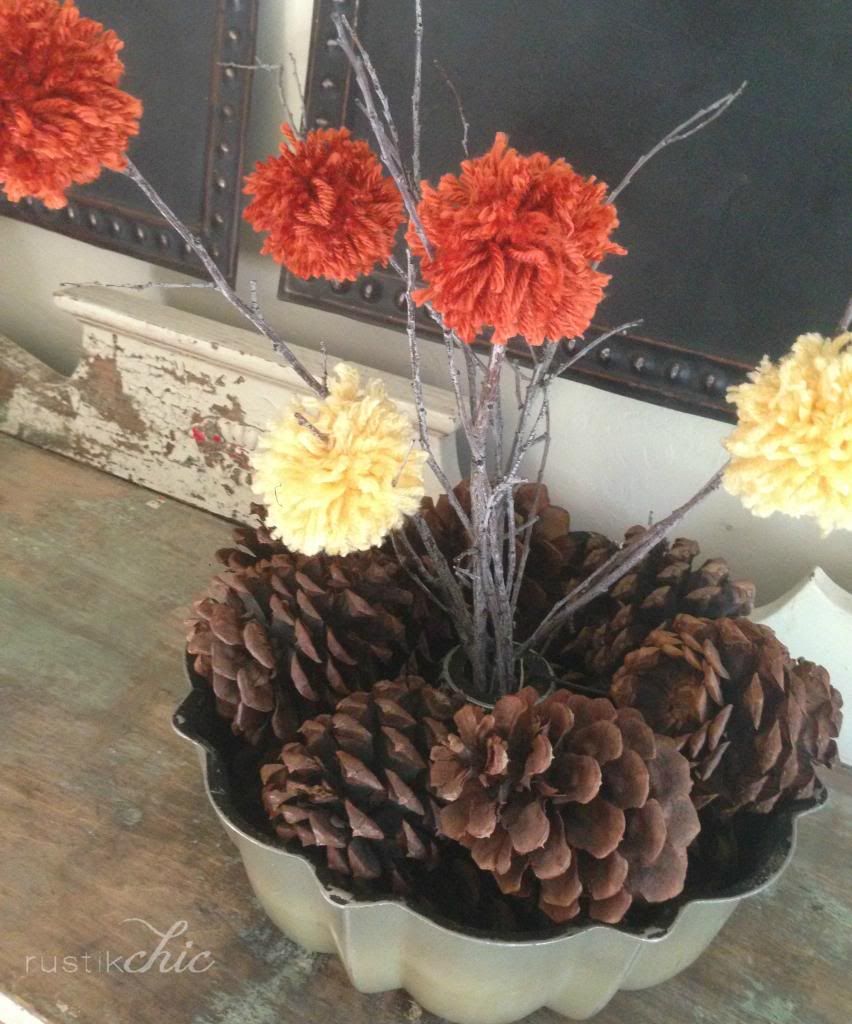 Once I had my pom poms made from the delish fall colored yarn, I gathered pinecones and twigs from my yard.  If you don't have access to these any craft store will have them and they may even smell like cinnamon…bonus!
I simply filled my bunt pan with my pinecones and then arranged my twigs in the center opening.  It was a perfect little 'vase' to hold the twigs in place.  I then attached my little fall poms by just sticking the twigs into the center.  You could glue them or tie them as well, but if you can find the center they stick on pretty well.  And are you ready??  That. was. it.  A quick little centerpiece to add color, texture and fall-ness to your home.
I think I'll have each of my little family members write a small note of what we are thankful for to stick on our twigs as well.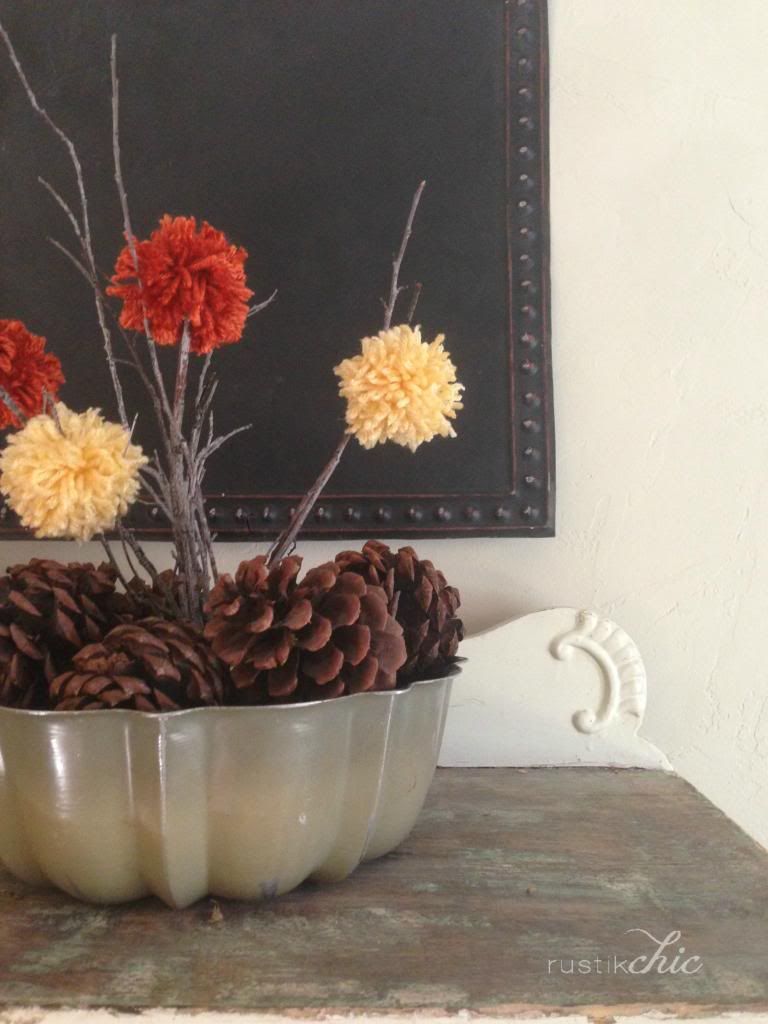 I hope you are enjoying your October and I hope this sparks some creativity in you to use what you may have around the house and just create something with your hands…Trust me, It is good for the soul. 
xo
Krista